Have you heard about cosmetic dentistry but do not know what the best treatment for you might be? Maybe you already know about some treatments, such as teeth whitening, but are wondering if that will be enough to have the impact you want. At Crofts Dental Practice, Essex, smile makeovers are something that we offer to patients to ensure that they are able to access all of the treatments that are appropriate for them.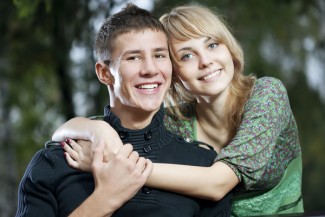 When you come for smile makeovers in Essex, you are getting your vision transformed into reality by your dentist's expertise. You could ask 100 people and get 100 answers about what constitutes the perfect smile so it is important to have a dentist who listens and is able to convert your wishes into an effective treatment plan.
Cosmetic treatments change the shape, position, size or colour of your teeth and some of the more extensive ones either replace missing teeth or teeth that are beyond repair by any other means. It may be that you need a combination of treatments and this is why we offer smile makeovers in Essex. It means that your dentist can put together a package that does everything you need. They will be able to guide you on which treatments to have first, provide you with a detailed timetable of appointments that also lets you know what to expect from each visit and give you information about the costs involved.
We offer a free smile makeover consultation so you can check your options before going ahead with anything. This gives you the opportunity to ask questions and address any concerns you might have about cosmetic treatment or visiting the dentist in general. We want to tailor your visits so that they suit you and so that you feel comfortable paying repeat visits to us.
Why choose us?
At Crofts Dental Practice, your smile is our passion and we want to refine or restore it to a level that has a real impact on your life. Whether personally or professionally, confidence can lead to authentic changes and more positive interaction with those around you. Start making the change you want today by contacting us.