If you are a parent, you will know how important it is for your children to have healthy teeth. As our dental health can affect our overall health and wellbeing, it is encouraged that parents take their children to see a dentist regularly to ensure they have good oral health.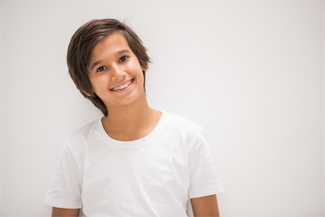 Dentistry is important for children to prevent tooth decay and oral diseases, which is why children need to have regular checkups as they may not be aware of their oral hygiene habits.
If you are based in Essex, you will be happy to know that there are high-quality dental practices that offer children's dentistry Essex, including our own, Crofts Dental Practice based in Epping, Essex.
About our practice
Crofts Dental Practice is a family dental practice that has been providing patients with high-quality treatments within modern dentistry for over 30 years. Our dentists offer all our patients a high level of patient care and are skilled in providing dental treatments within various areas of dentistry, such as general, cosmetic and restorative dentistry. We also offer free six monthly checkups for the children of our adult patients who are registered with us to encourage them to bring their children to our practice from an early age.
Why children need to see a dentist
Children's dentistry Essex is different from that of adults because children have many baby teeth, which leaves them more susceptible to cavities, gum disease or, even worse, tooth loss. So through regular appointments at our dental practice, our dentist can help in the prevention of all these issues by carefully monitoring your child's dental health.
At Crofts Dental Practice, we provide a number of preventive dental treatments to our child patients, with one being fluoride applications.
Fluoride applications
Fluoride applications can reduce the risk of dental cavities and strengthen your child's teeth. Fluoride is a mineral that is found in both water and soil and can make enamel harder. Such treatments can be used either as preventives or to repair any damaged areas in a child's mouth.
At Crofts Dental Practice, if we have offered fluoride application for your child, our dentist will paint the fluoride on the surface of your child's teeth to help mineralise them. This is a safe and effective treatment that can achieve an effective level of fluoride in the saliva. If needed, our dentist will also apply fissure sealants, which are tooth-coloured plastic coatings that can be applied to the biting surfaces of your child's teeth to prevent bacteria and food debris from getting stuck in the teeth. Fissure sealants can also reduce the risk of tooth decay.
Bringing your child to our dental team at Crofts Dental Practice regularly can also allow our dentist to spot whether there are other issues with your child's teeth such as the development of an underbite, overbite or crossbite. The sooner these issues are identified by our dentist, the quicker you will be able to treat and correct these issues and guarantee better dental health in your child's future.