In offering our patients quality cosmetic dentistry our highly capable dentists at Crofts Dental Practice rely on treatments, techniques and products that offer an overall natural dental appearance.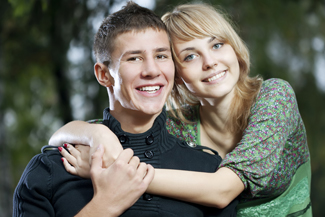 We know well how detracting the glint of metal in the mouth can be in a tooth-wide smile. More and more patients are becoming aware of how glaringly obvious certain dental treatments look when they open their mouths to smile or to speak.
To avoid this awkwardness, patients can opt for, where available, tooth-coloured alternatives that blend in with the rest of the mouth, enabling the patient to feel more confident when engaging in face-to-face interactions.
Fillings remain the easiest and most effective form of treatment to deal with cavities. Thanks to progressive dental techniques, patients are no longer limited to just one type of filling choice. The introduction of white fillings Essex offers patients the benefits of both functional and aesthetic qualities.
In this post, we take a look at what white fillings Essex are and why they are the preferred option for patients.
Benefits of choosing white fillings Essex
To fill in cavities (holes in enamel), dental practitioners use dental material (metal or a composite of materials) to stop these holes from getting bigger that leads to eventual tooth decay and loss.
White fillings are made from a combination of materials such as glass and plastic and it is this unique mixture that affords its natural tooth-coloured appearance. The fact that the resin is purposefully matched to the rest of the mouth helps in achieving a desirable seamless look. Natural appearance is just a start on the arm-long list of positive plus points.
Fillings made from composite resin offer an unbeatable quality of structural integrity. A minimal amount of enamel needs to be prepared before receiving white fillings and so teeth weaken (due to removal of a large proportion of enamel) and the resultant teeth sensitivity is avoided. This type of fillings helps to maintain the structure and integrity of teeth receiving treatment as well as that of the rest of the mouth.
Improvements in the technology used in the making of composite resin have resulted in strengthening the fillings to the extent that they now are able to weather the pressures of biting and chewing without the fear of cracking.
The nature of composite resin fillings make it so that they take less time to put in. The materials in the resin harden relatively quickly, and once applied to the tooth receiving treatment, our dentist will use a special light to quicken the hardening process – a process that can take a matter of seconds.
There is no equal to the versatility of white fillings. As the material blends in to match the rest of the tooth, these can be used to fix other dental flaws apart from tooth decay, like fill in chips and cracks in enamel and improve the look of worn down teeth.
Need to bring back your beautiful smile? Let our experienced friendly dentists at Crofts Dental Practice help restore your dental health and function. Simply call our reception team to book a consultation appointment for you to find out more how we can help you improve your smile.