Fear of the dental chair is a longstanding problem that prevents nervous patients Essex from seeking the professional dental care they need to maintain optimal oral health. Figures from an Adult Dental Health Survey reveal that at least one in ten people in the UK experience dental phobia.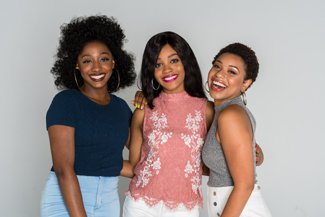 The whys and wherefores of dental fear and anxieties comprise of a range of experiences (both personal and of others) that can start off in childhood. The effects of a poor dental experience as a child can carry over into adulthood, threatening the health and function of the mouth.
In addition to prior bad experiences, patients may also be affected by horror stories told by family members and friends. The look of needles and the sounds emitted from dental instruments can also set a patient's nerves on end.
As difficult as it may be for patients to deal with these fears and anxieties, it is of the utmost importance that their dental health is not neglected. Choosing a dental practice that understands and sympathises with the fears and anxieties of nervous patients Essex can help reduce the occurrence of these disquieting feelings so that patients can get the professional dental care they need.
At Crofts Dental Practice, we take the issues our nervous patients Essex have seriously and have put in place a number of supportive measures to ease their anxieties. It is not every dental practice that can boast of a special nervous patients' clinic. The fact that we run one goes to show how well we accommodate the needs of nervous patients. Read on to find out more about how we support patients suffering from dental phobia.
What nervous patients can look forward to at Crofts Dental Practice
We pride ourselves on being a dental practice that places a firm focus on caring and compassionate patient care.
We understand that the longer a patient has to sit in the waiting room to see a dentist, the more anxious, nervous patients can get. We have taken pains to ensure our waiting room is welcoming and relaxing and that the staff is friendly and accommodating so patients can feel free to address their concerns.
We include a wide range of entertainment – music and TV programmes – to help patients lower anxieties by taking their minds off treatment. Patients are also welcome to bring along their own choice of music should they wish.
Other intervention measures include cognitive behavioural therapy (CBT) and sedation dental techniques. CBT has been found to offer particular benefits to anxious patients needing dental care but who do not wish to be sedated. This short-term therapy focuses on distinguishing, and then promptly changing, those unhelpful thoughts that affect behaviour.
For those patients preferring to be sedated during their treatment, we make available inhalation sedation (gas and air) as well as intravenous sedation. We are happy to discuss any concerns you may have in regards to sedation dentistry.
Thanks to our support measures, we have been able to successfully help many nervous patients restore their dental health and function. If you are a nervous patient and would like to know more about our support measures, give our reception team a call at Crofts Dental Practice.