More than a smiling face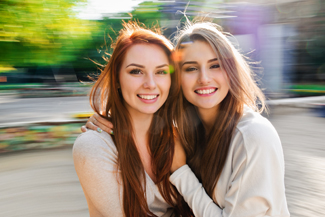 Here at Crofts Dental Practice, we are more than your average, archetypal dental practice. Where an inumerable, and increasing amount of practices are simply adopting the one-size-fits-all approach to conventional dentistry, whereby the lines between patient and practitioner are divided with clinical, detached, sterilised accuracy and a patient is viewed as one in a chain-link of virtually indistinguishable, identical cases. However, here at Crofts Dental Practice, we adopt a somewhat different stance. It is our philosophy that no two patients are the same – just as no two sets of teeth are identical. As such, we feel that each service we provide ought to be tailored to fit the needs of the individual, rather than the many. Whether patients require the most complicated of procedures, or a simple check up, our professional and approachable staff do all they can to make them feel at ease throughout each step of their unique dental journey. Here at Croft Dental Practice we also specialise in meeting the needs of nervous patients in Essex and are well versed in ensuring their dental experiences are as calm and comfortable as they can possibly be.
Remember to breathe
At Crofts Dental Practice, we understand that, however vital and worthwhile a trip to the dentist may be,  it is not the most anticipated event of the month on a lot of people's calendar. We also understand that, for some, a trip to the dentist can be the cause of a great deal of anxiety and fear. We are entirely sympathetic and compassionate in this regard, and as such have set up a specialist nervous patients clinic which is specifically devoted to providing dental solutions for nervous patients in Essex with dental-phobia and help them get the dental services they require. A large portion of people throughout the country, across all age demographics, are often deterred from seeking the vitally needed dental work they require out of fear. This fear can span from a number of reasons, which commonly include a fear of needles, a bad past experience within a dentist chair, or the inability to feel numb or not in control. These are just some common reasons, however there are countless others – as well as a great deal of those who do not know the reasoning behind their fear, just that they are truly afraid of the dentists. Whatever the rationale may be, here at Crofts Dental Practice we are fully committed to listening to your needs, and tailoring our service to fit them. We are never judgemental within our approach to nervous patients in Essex , and understand if you have not been to the dentist, out of fear, prior to seeking our services. Each case that involves a nervous patient is entirely unique and specific to the individual. No two cases are the same, and as such each requires that the dental practitioner listen closely to the needs of the patients, and do their utmost to ensure they feel comfortable, relaxed and heard throughout each step of their treatment.
Cooling, calm environments
We understand the triggers which can cause dental anxiety for many include long periods of time spent in waiting rooms, and as such we ensure they are dealt with swiftly to avoid this. We also offer cognitive behavioural therapy to those who require it, which has had a largely positive effect on the experiences of many. We also provide sedation dentistry for those who wish to be sedated throughout their treatment, which is generally done through RA sedation, which involves inhaling an odorless gas which puts patients into a deep sleep to allow the procedures to be carried out painlessly and stress free.