Do you want a whiter smile?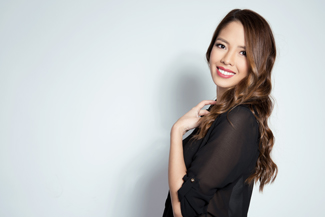 At Crofts Dental Practice, we can offer teeth whitening Essex, to help you get a slightly whiter version of your current smile or we can aim to provide you with a smile worthy of Tinseltown!
Our dentist is happy to provide the following guide to the teeth whitening Essex systems that we can offer to our patients; Zoom and Enlighten. So, enjoy!
Zoom!
This teeth whitening Essex works by applying whitening bleaches directly to the teeth and activating the oxidising gel using a UV light.
This is the best system to use if you have surface stains, which can be caused by smoking, coffee or the consumption of other foods and drinks that are high in tannins. The light and the gel break up these kinds of stains and disperse them, leaving your smile up to 8 shades whiter.
Now, you may be worried about sensitivity, but this is not an issue with Zoom. The bleaches contain compounds that reduce sensitivity after treatment.
Zoom can be applied in the dental chair by our team, or at home by yourself, or both! The initial session with our team involves the placement of a dam, to prevent gum irritation and the application of the gel.
At home, we will provide you with a custom-fitted mouthpiece and you will apply a drop of the gel to the mouthpiece. This gel is available in 2 strengths; DayWhite (for daytime bleaching), and NiteWhite (for overnight bleaching).
Enlighten
Similar to Zoom, Enlighten can be applied by our team both in the dental chair and at home.
It takes around 15 days to whiten your teeth and, once again, its mode of action is based on oxidizing gels being applied to the teeth. A UV light will be applied by our team which will help to break down stubborn stains and can whiten your smile by over 10 shades if you want to achieve that Hollywood gleam!
A custom-fitted tray is used for at-home whitening, for which our team will create a targeted, but weaker gel than the one we use in surgery that you can apply yourself. Typically, this will be done at night time.
Sensitivity
As briefly mentioned before, both systems have built-in, anti-sensitivity protection, so once the treatment is complete, you won't have to worry about discomfort.
If, however, you have very sensitive teeth before beginning treatment, it is worth discussing alternative treatments with our teams, such as veneers or composite bonding.
Longevity
Unfortunately, the results obtained by either Zoom or Enlighten are not permanent and will vary based on several factors.
These include your dedication to oral hygiene if you use top-up treatments in between our team reapplying the in-chair gels, and whether you smoke.
And so, it is hard to put an average on how long your whiter smile will last, but it can last anywhere from 6 months to 3 years. Both systems allow patients to top-up their smiles at home with weaker versions of the gel used in the surgery, but care should always be taken when applying these.