When you are struggling with unpleasant breath, this can be embarrassing, and you may be wondering why it's happening. Here at Crofts Dental, we can give you all the information you need to try and get fresh breath Essex by yourself, as well as being there to offer extra help if you need it.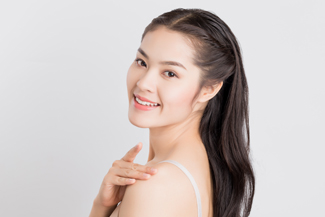 What causes smelly breath?
Even when you have a good oral hygiene routine, sometimes certain things can still cause your breath to smell unpleasant more often than usual. If you have been struggling with this, then don't hesitate to contact us and we will do everything we can to help you get fresh breath Essex again.
Food and drink
One of the causes that we have seen in our patients is eating or drinking strong-smelling foods or drinks often, as this can contribute to bad breath. Make sure to brush your teeth and floss soon after eating these foods if you eat them often, to help with preventing longer term bad breath.
Smoking
Another thing that is more damaging than strong-smelling foods and is a very common reason for bad breath is smoking. When you smoke, this can massively contribute to accelerated tooth decay, which can cause constant bad breath. It is best that you do everything you can to try and stop smoking to protect your oral health, as well as your health in general.
Problems with your teeth
If you have a very good, regular oral hygiene routine, don't smoke and don't eat strong-smelling food very often, but you are still experiencing bad breath, there may be underlying problems with your teeth. It could be gum disease, an infection, or holes in your teeth, so make sure to come in and see us if you are worried about this.
What you can do
There are a few things that we recommend to our patients to do to help prevent bad breath, as there could just be a small change you can implement that makes a big step in contributing to your fresh breath Essex. Don't worry though, if you are still experiencing bad breath, just pop in to our practice and we can help you with treating it.
Oral hygiene
As mentioned above, we strongly believe that having a good oral hygiene routine is a crucial part of maintaining your oral health, and therefore preventing bad breath. If you don't regularly brush your teeth, tongue and floss, then this creates an ideal environment for bacteria to spread, which can cause decay and other problems.
Dental check-ups
Making sure that you visit us regularly for check-ups can really help with preventing bad breath. It allows us to make sure that your oral hygiene is the best it can be, and means we can try and spot any issues early on that may contribute to bad breath.
Gum and mints
A lot of our patients feel embarrassed when they are experiencing bad breath, and may want short-term help with this by using chewing gum and mints. These are fine to use as long as they are sugar-free, because if they aren't, the sugars can cause decay, which will only contribute to your bad breath in the long term.