We understand the significant value behind facial aesthetics Essex. And no, it's not what you might think. There will always be a place for the glamorous side of cosmetic treatments but the vast majority of what we perform in the clinic is about minimising the signs of ageing and returning confidence to our valued patients. Allowing them to regain a past vigour and confidence and becoming a more productive and generally happier person.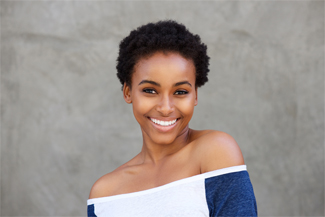 With our facial aesthetics in Essex, you do not have to accept the passage of time, limitation of genetics and some of the long-term drawbacks of lifestyle. Let's find out more about how we can help.
What accelerates the appearance of ageing
Plenty of things in life can accelerate the signs of ageing. Unfortunately, most of them are quite tempting like sunbathing, smoking and alcohol use. Others, we have limited control over, like daily reducing stress, staying hydrated and improving sleep will help reduce wrinkles but only to a point.
Treatment options with injectables
Injectable cosmetics are primarily carried out by applying treatment with a syringe.
Reversible and so much less invasive than permanent surgical options, so they can be a great first step for somebody who is considering cosmetic procedures. They also have very rapid results, so aesthetic goals can be reached for a major event like a wedding.
Our facial aesthetics in Essex team has the right combination of excellent clinical skills and aesthetic appreciation to provide treatments safely and effectively. With far more culpability and legislation than salon based providers.
Botox treatment
Botox injections are used to semi-permanently relax muscle groups. By doing so, they strategically reduce the appearance of lines and wrinkles; these can be completely removed, significantly reducing the signs of ageing. Giving you a more youthful fresher look. Botox is performed using extremely fine needles and injecting very small volumes into the tissue, making them largely painless. The treatment does not show its full effect immediately but becomes more significant over time. Two weeks is the typical settling in time with the treatment lasting 6 to 12 months.
Dermal fillers
Dermal fillers work in a different way to other cosmetic procedures. Rather than removing tissue volume, they increased tissue volume. But by doing so, cleverly it can give the appearance of a thinner face or smoother skin.
The effectiveness of dermal fillers is heavily based on the practitioner at. We focus on lifting and plumping techniques by applying filler above a problem site in order to increase the tension in the skin beneath it, altering any undesirable features without disturbing the natural attractiveness of our patients. Or causing radical changes in appearance.
Dermal fillers can be removed early but will naturally fade as the primary ingredient is hyaluronic acid. This does occur in tissue and the body will eventually recycle it. Treatments usually last for 6 months, with many patients choosing to have their dermal fillers reapplied every 4 months in a shorter top-up treatment. Dermal fillers can also be used to alter the shape and plumping of the lips. So, please feel free to ask more about lip filling.