Do you feel self-conscious about your smile? Are you too embarrassed to laugh or grin in front of others? If so, adult orthodontic treatment may be the perfect solution for you. Six Month Smiles Essex can help straighten your teeth and give you the confident sparkle you deserve in just a few short months!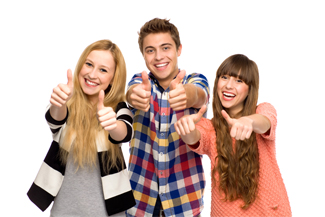 At Crofts Dental Practice we have found adult orthodontic treatment is very successful, especially when using compound treatment. This type of care is designed to correct common problems such as overcrowding, gaps, and misalignment.
The best part about this kind of adult orthodontic treatment is that it can be completed in a shorter amount of time than using traditional braces. In fact, most of our patients only need to wear the system for six months before seeing results. This revolutionary orthodontic system uses clear braces and tooth-coloured wires to quickly and efficiently straighten your teeth. The average treatment time is just a matter of months, which means you can achieve your dream of a smile in less time than you might first expect.
Not only is it fast, it is also more comfortable than using traditional braces. The clear brackets and tooth-coloured wires are much less noticeable than metal braces, so you can feel confident about your appearance during treatment. And because Six Month Smiles Essex targets only the teeth that show when you smile, you won't have to worry about discomfort or irritation from brackets and wires rubbing against the inside of your mouth.
If you are interested in Six Month Smiles Essex, contact our practice to see if you are a candidate for treatment.  If you're ready to improve your smile and dental aesthetics, you could be well on your way to a straighter more confident beam in no time!
This is an affordable, fast, and comfortable orthodontic solution that can give you the smile you have been looking for. If you live in Essex and are interested in orthodontic treatment, contact our clinic. You could be smiling confidently in just six short months.
Adult orthodontic treatment can be just as successful as that for children, if not more so. The main difference is that adult patients are usually more compliant with their treatment plan and follow the dentist's instructions to a tee. This means that they tend to see results much faster than their younger counterparts.
If you're considering orthodontic care, don't hesitate to book a consultation with our dentist. They will be able to assess your individual needs and give you an estimate of how long treatment will take. In most cases, you can expect to see noticeable results within a few short months. So what are you waiting for? There's no time like the present to start achieving.
Remember, we can help straighten your teeth and give you the confident smile you deserve for any special occasion which might be on the horizon, when cameras could be flashing. So, call our team at our practice today for more information about the options available to you.