What do you see when you smile at yourself in the mirror? Fabulous eyes? Lovely skin? How about those teeth? Or are you smiling with your lips firmly closed together?
If you are, then there is work to be done and at Crofts Dental Practice in Essex, we want to help you do it. We believe that your smile is one of your most important assets and we want to help you make the most of it.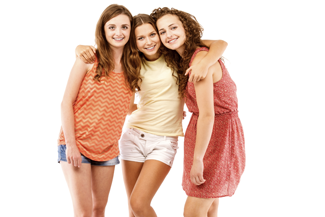 Free consultations
If you are already one of our patients, did you know you can get a free smile makeover consultation with us?
Have you heard of smile makeovers? They are our way of helping you transform your smile by taking a really good look at what nature gave you in the way of teeth and how we can help nature make them look better.
Researchers have studied teeth and how they need to look to bring out the natural beauty of your smile. Teeth need to be in proportion with each other, and with your jaws and face for your smile to look its best.
They also need to be a good colour, well aligned and in good condition.
When you come to us for a consultation, we can take a look at all these factors and then write up a treatment plan that will enhance the natural beauty of your teeth.
What kind of treatments might you have?
If your teeth are a bit wonky, we will probably suggest that you start with cosmetic braces to straighten them up. If it's only one or two teeth that are mildly misaligned, we might be able to disguise this with veneers.
Veneers are a great cosmetic treatment, covering over all sorts of imperfections on the front of the teeth, such as chips, cracks, worn edges and some staining. Most surface stains can be removed with teeth whitening, which is always a great way to enhance the teeth. It's surprising how dull they get with all the foods and drinks we eat.
Less common treatments include gum contouring, which removes excess gum tissue, where it comes too far down over the teeth.
Come on in and find out what we can do for you.