You can spend an incredible amount of money on a new handbag or a pair of shoes. How much wear do you think you will get out them? How many days a year will they spend in their protector bags in the closet, never seeing daylight? As far as cost per wear (a measure of how worthwhile an item is), you may be looking at huge amounts. And yet, if you spent the same money on sorting out your smile, you'd be using your new investment all day every day.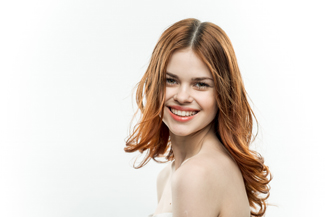 A good smile brings such a wide array of physical, social, and emotional benefits that smile makeovers should be at the top of everyone's 'must have' list.
Smile makeovers are what we in the dental profession call cosmetic work that encompasses more than one treatment, and they are rather amazing. Here's how they work:
We look at your whole smile
With our smile makeovers in Essex, we take your whole smile into account. We look at the size, shape, colour and alignment of the teeth, as well as their ratio to the gums, and the surrounding facial features. We then devise a programme of treatments to bring all these features into a harmonious whole to create the most flattering, healthy and natural looking smile for each patient.
Your smile makeover could be as simple and quick as tidying up worn edges, or covering up chips and cracks with a veneer or two, or cosmetic bonding, plus a whitening treatment. Or it could be a series of carefully planned treatments that need to be carried out in a particular order, shoring up decaying or failing teeth with crowns, replacing others with dental implants, realigning crooked ones with invisible braces, removing stains with whitening. The sky's the limit!
You may even choose some facial aesthetics work to brighten up the face and lips, which make up the frame in which the smile sits.
The main thing with smile makeovers is that the end result needs to look like it has been there being beautiful and natural for your whole life. Why not come in for a consultation with us to find out more?