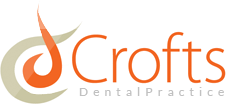 £
2 St John's Road, Epping, Essex CM16 5DN
01992 574004
Crofts Dental Practice

Absolutely fantastic...This is the second time I've been to Gan (Gan Dharrie-Maharaj ) and I have never had a problem after his fantastic work.
If you are frightened of dentistry, then you have come to the right place, as soon as you walk in the lovely decorated waiting area and calm atmosphere relaxes you immediately.
From there Gan explains in full what is involved in a "Root Canal" treatment, all in layman's terms and shows you your X-Ray and what can be done, I have always had 3 options with Gan, and as he is the boss, I ask him what I should do, but there is no persuasion from his part at all.
Once in the chair, he numbs you up and from there he does his magic!
Gan did my first root canal treatment nearly 8 years ago and I have never ever had a problem with that tooth, ever!
To sum up, relaxed atmosphere, everything explained to you before treatment, pain free, highest quality work possible and most of all, your tooth has been saved!