Being scared of going to the dentist is a lot more common than you might think. And when we say scared, what we really mean is phobic. More or less everyone is a bit nervous about going to the dentist for anything more than a check-up or a scale and polish.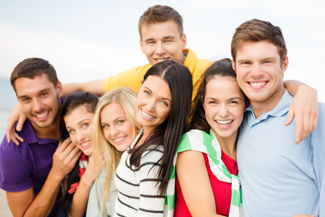 However, as dental researchers come up with more and better ways to treat people and manage pain, there is less need to get jittery before a treatment. That's easy to appreciate if you are one of the 87% of people who don't suffer from dental phobia. But if you are one of the 13% of people who do, you are going to be suffering far more than just a few twinges of fear.
Dental phobia is extreme fear of visiting the dentist. It can cause sweating, panic attacks, and such levels of fear that often sufferers prefer to take their chances with gum disease and tooth decay than visit the dentist.
But, here at Crofts Dental Practice in Essex, we are doing our best to give nervous patients a new experience of visiting the dentist.
We run a special nervous patients' clinic to aid people with their phobia. At our dental clinic, we are all well trained in working with worried patients. What does that mean? Let's take a look.
Firstly, we are very happy to talk to you in a consultation before your treatment to allow you to go over your worries before you even get into dentist's chair. We want to make sure you will be relaxed throughout your treatment. If you need to take breaks, we are happy to pause.
Waiting can increase anxiety levels so we make sure you don't have to spend too long in the waiting room by running our appointments on time. We have lots of ways to distract you during treatment and you can bring a friend or family member along with you.
We also offer cognitive behavioural therapy to help you deal with your anxious thoughts, and we can also use sedation while you are being treated so that you can deeply relax.
Come and have a chat to find out how we can help you.