If you were someone who grew up in either the '70s or the '80s, chances are that if you required a filling of any kind, it would have been made from metal.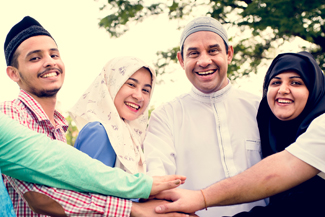 Of course, making fillings from metal was commonplace for centuries; metal is hardy, durable and can handle the pressure which your teeth undertake every day without altering the taste of food.
But if you have ever needed restorative work or a filling placed on your front teeth, chances are that your dentist would have chosen either a composite or porcelain filling. Aside from the aesthetic appeal, are these filling types any different from metal ones?
At Crofts Dental, our dentist has fitted thousands of white fillings in Essex and can attest to the advantages that these alternative restoratives offer to patients. Aside from being able to more accurately control the colour to blend it with the surrounding tooth, we now almost exclusively fit either porcelain or composite fillings for our patients, using metal options in rare cases.
So, why do we prefer to fit white fillings in Essex as opposed to metal ones? Read on to find out!
Durable
As mentioned earlier, one of the main reasons metal was used for centuries in relation to fillings was its durability. It can withstand excessive amounts of pressure which no other material could, making it ideal for this purpose.
However, the materials used to make white fillings in Essex (composite or porcelain) are also able to withstand these pressures and won't draw stares when you throw your head back laughing. They blend right in!
Temperature resistant
We all know that metal contracts in the cold and expands with heat.
Well, when you have fillings made from metal, they do the same thing! If you regularly consume hot drinks like tea, your metal fillings will expand, causing cracks in the surrounding tooth. And as they cool, they will shrink which, due to the cracks, can cause them to come loose.
Porcelain and enamel do not have this issue, and remain the same size they were when they were put in, regardless of what you eat or drink. Great!
Cosmetic
In modern dental care, we have all the tools to make your teeth function so now, we focus a lot of our efforts onto the cosmetics.
And as mentioned earlier, porcelain or composite fillings can be colour matched to your surrounding tooth, allowing them to blend in.
Protective
Composite fillings are often used to protect or strengthen your teeth after procedures such as root canals.
As they are chip and crack resistant, they offer superior protection against bacteria. So, should any stains accumulate on them indicating less than adequate hygiene, it is easily spotted by our team and removed.
Long lasting
Composite and porcelain fillings offer you a superior lifespan when compared to metal ones.
As they rarely crack or chip, they are unlikely to need replacing and due to their lack of response to temperatures, they will not damage the surrounding tooth.