Veneers are a popular form of cosmetic dentistry at our practice and work by improving the appearance of stained, chipped or even misaligned teeth. Porcelain veneers at our clinic may be an ideal option for patients who desire a natural-looking smile but wish to refrain from undergoing a major dental procedure.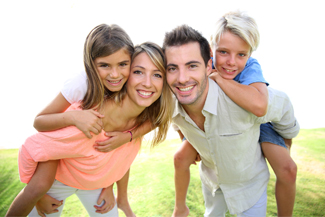 What are the benefits of veneers in Essex?
Deciding on the right treatment option to amend your dental imperfections can be a difficult decision and one that should not be taken lightly. If you are a patient who is suffering from damaged teeth and lowered self-esteem as a result, then veneers in Essex could be the perfect solution for your smile. In addition to increased confidence, porcelain veneers reap a multitude of other benefits. Their quick and non-invasive nature allows for a hassle-free procedure and a whiter, straighter smile instantly!
What to expect from the treatment process.
Despite their undeniable popularity within the field, many of our patients may still be feeling unsure of what to expect from the treatment process. A veneer is essentially a wafer-thin (and natural-looking 'tooth coloured') piece of porcelain that is adhered to the surface of the imperfect tooth. But how do porcelain veneers work to produce a straighter, and whiter smile?
Taking the first step towards your dream smile.
Over time, a patient's set of front teeth can become chipped, cracked, or even discoloured, veneers can be used to resolve these issues. During the procedure, an extremely thin layer of the natural tooth is shaved down using a dental drill. A synthetic 'tooth-shaped covering' (or 'porcelain veneer') is manufactured to perfectly fit the patients' natural tooth. This veneer is glued into place using a dental adhesive resulting in a rejuvenated smile!
Where can porcelain veneers be used?
Porcelain veneers can not only be used to amend the appearance of one damaged tooth, however, they can also adhere to a full set, and even the entire mouth (this is known as a smile makeover at our practice).
Tailor-made to your dental needs.
Porcelain veneers are bonded on top of the patients' natural teeth. At our surgery, we take huge pride in providing a superior standard of care by creating custom-made dental plans to ensure our patients achieve the best possible results. Our team of dental specialists can adjust the shape of your veneers to result in a longer looking tooth appearance, in addition to becoming closer together.
Can I just have one tooth replaced?
Many patients' may associate the word 'veneers' with a full set of new teeth, however, this is far from true! Porcelain veneers can also be used to improve the appearance of a single stained or chipped tooth.
Will the veneer stand out?
No! Many patients' may understandably be concerned that their veneer will appear obvious within the mouth, however, they need not fear! Our team of experienced dental professionals match the exact shape and shade of the surrounding teeth to ensure a natural-looking appearance.
Can veneer be used to close small gaps?
Yes! Many patients may be surprised to hear that porcelain veneers can also be used to close small gaps where orthodontic braces are not appropriate.