No child is born with a fear of the dentist, so that all important first visit must be a pleasant and enjoyable experience. As far as children's dentistry Essex is concerned our practice encourages parents to expose their children to our dental surgery at an early age. We want them to experience interaction with our highly-trained staff who are even careful of the words they use when dealing with children, because we don't want them to be frightened in any way, shape or form. How a child perceives the dentist after a first visit is how they will regard them for the rest of their life. We don't want any bad memories sitting at the back of their brain as they move through their teens and into adulthood. To encourage parents to bring their children we offer a special six monthly check-up programme that allows us to keep track of how a child's teeth, gums and jawbone are developing as they grow up.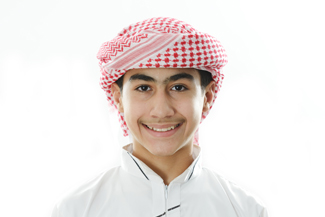 Building a solid dental foundation
Children's dentistry Essex at our practice recognises how important it is for children to feel safe and secure and we make every effort to provide a warm, welcoming and friendly atmosphere at our surgery. We strive to build a solid foundation and understanding of how important dental care is to an individual's wellbeing. It's far easier to encourage a child from an early age about how they should look after their mouth when you have become their friend. Trust is one of the most important elements of the relationship that we build with a child. This trust will allow us to be able to be frank about dental care as a child grows up.
What treatments do we offer for children?
Crofts Dental Practice is able to offer the full range of treatments necessary to deal with children's oral health and children's dentistry Essex. Our team offers basic services such as regular examinations and cleaning, as well as more specialised treatments like teeth straightening as a child matures. Our emphasis is always on preventive dentistry, educating children on why it is so important to maintain good oral hygiene practices. Fortunately, because we encourage our patients to bring their children into the surgery from an early age, we are able to detect any conditions swiftly and treat them before the situation deteriorates.
Maintaining dental care in children
Dental care is not only brushing and flossing but also diet and because we interact with children from an early age we are able to advise them on why it is important to maintain a healthy diet. Sugary drinks and sweets, especially hard boiled sweets can all be very harmful to growing teeth and maturing gums. When it comes to sporting activities we are able to discuss with children the importance of perhaps wearing a gumshield in close contact sports.
Prevention is always better than cure
We want our young patients to grow into healthy adults so that they can eventually bring their own families to us and we can go through the same process with them. Our adult patients will have been educated by us and that allows them to endorse what we tell our young patients. We know that eradicating all tooth decay and gum and jaw disease is a difficult task, but at least our patients know and understand how important oral hygiene is to maintaining a healthy life.