A missing tooth can not only affect your self-esteem, but it can also have an effect on your dental health. At Crofts Dental Practice, we understand the long-term implications having a missing tooth can have on your confidence and your oral health. Which is why we offer treatments in the form of restorative dentistry, to help replace your missing tooth or teeth, and renew your smile once more.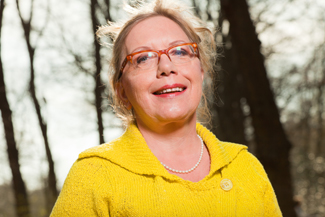 An introduction to Crofts Dental Practice
Based in Epping, Essex, Crofts Dental is a private family practice made up of highly-trained dentists and dental professionals who offer the best in standards of patient care, whilst offering treatments within areas of dentistry such as cosmetic dentistry, general dentistry and restorative dentistry.
Currently led by our principal dentist Dr Jazz Battu, we use fully computerised and digital systems, along with new equipment, materials and advanced dental treatments to ensure that our patients receive the best care possible and have a positive experience in our practice from the beginning to the end of the process.
We offer free consultations to all our patients before starting any form of dental treatment to make certain that you receive the most suitable treatment for your dental issue.
So if you are currently dealing with a missing tooth due to an accident or injury, you may want to consider dental implants Essex.
How much do you know about dental implants?
If you do not know much about dental implants there's no need to worry, as at our practice we have dealt with many patients over the years who have unfortunately lost a tooth and been looking for options to regain their complete smile.
Dental implants Essex are a long-term solution for those who are missing a tooth or several teeth. Consisting of a metal screw which is commonly made from titanium, dental implants are inserted into the jawbone where your tooth/ teeth should be, under a local anaesthetic. In order for the implant to be placed into the jawbone, a small incision will be made.
Once the implant has been inserted, you will be invited to come back to the practice to begin the second part of the procedure. This is usually after 8 to 12 weeks, following the insertion of the dental implant Essex, and the period in between the two appointments is so that the implant can fuse properly with the jawbone. This process is known as osseointegration and needs to be completed before starting the second stage of the process.
At your next appointment you will then have the replacement prosthetic fixed onto the implant. This can either be a crown, bridge or even dentures, depending on your situation. The replacement tooth or teeth will be made to match your remaining teeth, so they will look natural and not out of place.
One of the main advantages of having dental implants is that they are a long lasting and almost permanent form of restorative dentistry and can remain for many years, providing that you maintain a good oral care regime.