In today's fast moving world that surely is a find. Here at Crofts Dental Practice situated in leafy Epping, we have indeed been looking after our patients oral health day in day out for over 30 years. We have always strived to foster close ties with our community, and our patients come from a wide area including Essex, Hertfordshire and London, and enjoy a full service and first class dental and preventative dentistry orthodontics treatment.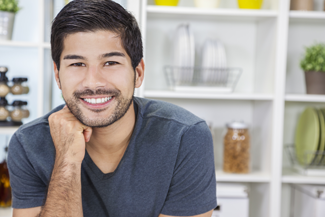 Who are we?
Here at Crofts Dental Practice our dedicated team are on hand to provide you with a first class dental service. Whether it's preventative dentistry in Essex  such as dietary or daily health tips and tricks, you can be assured you are in safe hands. We offer a full service of treatment options at affordable prices. Our dentists are highly trained and specialised and patient care is at the heart of our practice. The team is lead by Dr Jazz Battu who qualified from the prestigious Guys kings and St Thomas' dental school in London and Gan Dharrie-Maharaj who qualified at the Royal London hospital in 1993 and Dr Tarik A M Shembesh, who graduated from the University of London with honours.
But don't take our word for it! As you would expect after 30 years, we have many patients happy to share their experience with you on our testimonials section of our website.
What we can offer you?
There are many different services that we can offer you, ensuring that whatever your need is, it will be fulfilled. Whether this be cosmetic dentistry, such as teeth whitening, fillers or smile makeovers, or the everyday essentials that you are looking for. We offer a wide range of services such as emergency dental care, root canal therapy, extractions or bridges or crowns. And if that isn't enough, we can also provide you with the important, everyday tips and tricks that are essential in preventative dentistry – dental hygiene advice, children's teeth and sensitive gums advice, as well as mouth cancer screening. But if you're looking for more than just preventative dentistry in Essex, we can also help you with services of facial aesthetics, for example lip fillers, wrinkle reduction, or dermal fillers. These are used to replace lost volume in the face, caused by the loss of collagen. Whether this be due to age or missing fat, these non-permanent injections are painless, and give you a youthful, natural look that you were born with.
Why?
Sometimes in our busy lives, we can overlook our dental care and forget to look after ourselves. Whether you're new in town or are looking to change your dentist, we can offer you a full service dental treatment for less than you think. We specialise in preventative orthodontics, and our friendly welcoming practise has over 30 years practise in providing this to many other people like yourself. So no matter what your problem may be – a sporting accident, illness or something else that can randomly pop up in day to day life, here at Crofts Dental Practice we have your back – why not leave the rest up to the professionals?