Crofts Dental practice has been maintaining healthy teeth and healthy gums in Essex for over 30 years. Our friendly, experienced and professional team are always on hand to ensure that your experience at Crofts Dental Practice is top class.
Every member of our staff is highly trained to ensure you have a seamless and stress-free journey through the dental treatment process. That could be for cosmetic procedures, such as dental implants or preventative treatments, such as ensuring healthy gums in Essex.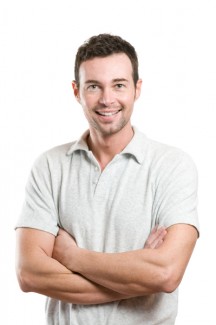 Recent renovations and upgrades to our surgery offer comfortable and safe surroundings, keeping Crofts Dental Practice firmly in touch with all modern advances and techniques in dentistry. The practice now uses fully computerized systems to aid with diagnosis and treatment planning. This could mean that you may be able to see what results you can expect before treatment is started. Whether you require cosmetic improvements or healthy gums in Essex, you can look forward to a warm welcome at Crofts Dental Practice.
Dental hygiene
Dental hygiene treatment at Crofts Dental is delivered by a dental hygienist who will help to remove any plaque from your teeth that may have built up in certain areas, as well as specialising in ensuring our patients keep healthy gums in Essex.
Healthy gums are essential to keeping your oral hygiene standard high. Dental hygiene at Crofts Dental Practice also forms part of treating gum disease and bad breath. If you have a bridge, denture or a dental implant you will have specific hygiene needs that our hygienists will be able to help you with.
Gum disease
There is a proven relationship between gum disease and health complications such as a stroke and heart disease. Studies have shown women with gum disease also show higher incidences of pre-term, low birth-weight babies.
Other research has shown more than 90% of all systemic diseases have oral manifestations, which can include swollen gums, mouth ulcers, dry mouth and excessive gum problems. Such diseases can include diabetes, leukemia, various cancers, heart disease and kidney disease. Your dental hygienist appointment at Crofts Dental Practice can help you, not only with your healthy gums in Essex, but also with spotting potential life-threatening illnesses as early as possible.