If you are looking for Six Month Smiles in Essex, then look no further than Crofts Dental. Our practice, located in Epping, offers the latest technology in dentistry to help you get the smile you desire, typically in just six months.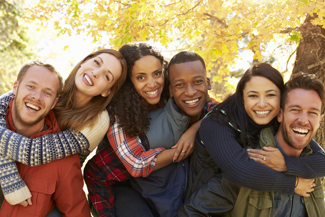 What are Six Month Smiles?
Six Month Smiles in Essex has an average treatment time of just six months, using the very latest technologies and techniques. The Lucid-Lok uses clear brackets and tooth coloured braces, resulting in a barely visible look. The discomfort is usually minimal and the cost is less than traditional braces, veneers, or aligner therapy.
How does it work?
The Six Month Smiles technique uses special nickel titanium wires, applying a low pressure force to move teeth more comfortably. Its focus is primarily on the cosmetic appearance of your teeth rather than the position of your bite. You still wear a retainer, as with any treatment for aligning teeth, which will aid in straightening your smile. However, if you don't wish to wear a removable retainer, then you can opt for a bonded retainer. It all depends on your level of comfort and preferences.
In what situations may I need Six Month Smiles?
Teeth straightening can visibly improve the appearance of your smile, resulting in a more confident and healthier set of teeth. Crooked teeth, or tooth gaps can be problematic for both chewing and feeling confident. Six Month Smiles in Essex can help you to achieve a smile that you can feel confident in and proud of.
Why choose Six Month Smiles?
Braces are proven to have the most consistent and predictable results when it comes to straightening teeth. The traditional braces – 'train-tracks' – have a similar result, but they also mean that you have a visible strip of metal for the duration of your treatment. The average treatment lasts six months; however, we typically say that the duration can be between four and nine months, depending on your situation.
For this period, you would have a visible strip of metal using traditional braces. However, with Six Month Smiles, the clear brackets and tooth coloured braces mean that the braces are barely visible. You can go about your day with more confidence, attend meetings, school, or go to the office, safe in the knowledge that the braces are working in the background, but are almost undetectable.
Six Month Smiles are generally cheaper options, as discussed, meaning that not only can you get the smile you desire without the look of metal across your teeth, but you can achieve a better, more confident smile at an affordable price, with minimum fuss.
Our consultations
If you have a special event on the horizon or just want to improve how you feel about your smile this is a very good option.
Here at Crofts Dental, we are always happy to help assist you in creating the smile you deserve. Our consultations for Six Month Smiles are free, and we can discuss your options and the outcomes you desire, to aid you on your journey to achieve your coveted smile.