Are you greeted with a super smart smile or a rather sad looking grimace with crooked or yellowing teeth? Today, more than ever, we all want to look our best and all of us here at Crofts Dental Practice, want to help your teeth look and feel the best that they possibly can!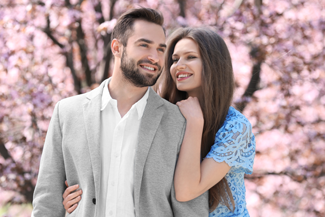 If it is a bright white smile that you feel that you are missing, then having your teeth whitened could be the answer, but if your teeth are crooked or maybe chipped, another solution could be veneers in Essex!
Can Veneers in Essex solve both stained and crooked teeth?
Yes!  You heard correctly. If you have overlapping or wonky teeth and you think they need whitening up, veneers in Essex could help by changing the size, colour and shape of your tooth.  These are made of very thin porcelain and are attached to the front of your natural tooth, simply and easily and can be expected to last from 10 to 20 years.
How exactly does this treatment work?
First, your teeth will need to be prepared for the procedure, sometimes a small piece of tooth needs to be taken away to allow enough room for the veneer to be attached.  It is possible to have this procedure for just one tooth or for a number of teeth.  Depending on what is needed for each specific case, we can make the shape of the new tooth covering longer or even closer to other teeth.
If there is just a single tooth that is the issue, because of staining, for example, the porcelain can be matched in colour to the other teeth in the mouth. But if it is a Hollywood glamour puss smile that you are after, all of your front teeth can be covered and made lighter in colour and in shape if that is desired.
The treatment of porcelain veneers takes longer than composite as these are crafted by a technician, so could take a couple of weeks, but we think the result is well worth it!
Making you feel at ease
We understand very well that some people have worries before any dental treatments. If you are a nervous patient, make sure to let us know at our initial discussion.  We offer a whole range of options for the specific needs of each patient, to reflect the individual and the unique dental treatments that are required and we are very used to dealing with those that have fears of dental procedures.  Our team will make sure that your road to a beautiful smile runs smoothly and painlessly!
And it's as easy as that!
There is no need to suffer in silence as with today's modern dental technologies, there are plenty of remedies!  The treatment for stained or crooked teeth is simple, easy and painless, so why not make the most of our expertise and ask us how our treatments could be the solution for you!