Dental implants are a long-lasting and cost-effective way of replacing missing teeth. Using a titanium screw, experts drill into the jawbone for a stable support and then attach custom-made prosthetic teeth for a natural-looking finish. If you are curious about dental implants in Essex but don't know where to begin, we have the answers for you. Dental implants in Essex are a popular treatment amongst our patients, because they are reliable, realistic and easy to look after. Whether you have a single missing tooth or a cluster, dental implants in Essex could be a practical solution for you, which is why our dentists here, at Crofts Dental Practice, would be happy to discuss your first steps.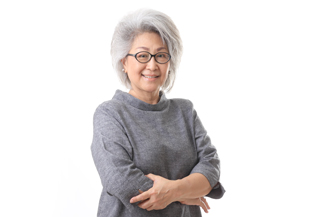 Improved comfort
Dentures are sometimes described as uncomfortable because they can move or even fall out when you eat. This method of tooth replacement uses false teeth that slot over existing teeth which can, on some occasions, be inconvenient and impractical. Dental implants are inserted into the bone of the jaw and are usually just as secure as real teeth. For this reason alone, many patients have described them to be very comfortable, pain-free and ideal for eating.
They will improve your oral health
Contrary to popular belief, implants don't require shaving down or removing your own, remaining teeth. Instead, your teeth are left intact, which can improve your long-term oral health. Similarly, the installation of individual teeth means there is an easier access between teeth, which can also contribute towards sound oral health.
They look and behave like natural teeth
Dental implants are arguably one of the most natural- looking solutions in dentistry today. Prosthetic teeth are made to reflect your remaining teeth and sit in line with the gums making it almost impossible to identify implants from real teeth. Unlike dentures, implants are firmly anchored in the jawbone using a process of osseointegration and are therefore similar to the root of a natural tooth. They may be man-made, but they are uniquely created to mirror your own teeth.
They can prevent bone loss
Losing a tooth/teeth can greatly affect your appearance, but it can also have a lasting impact on your bone mass. Losing a tooth means losing the root, and it's the root which promotes stimulation to the bone, therefore implantation is a process that helps strengthen the jaw and prevent future bone loss. The jawbone processes the addition of an implant in the same way it would a tooth, helping it to grow and strengthen in the same, natural way.
They are easy to care for
Just like real teeth, dental implants require the simplest level of care which includes, brushing and flossing twice a day and regular check-ups with a hygienist. Prosthetic teeth are man-made but still need to be cleaned and managed just as strictly as your natural teeth. Prosthetic teeth are not made from natural materials, but they can still attract tartar and plaque build-ups, as well as gum disease!
To find out more about our dental implants or to arrange your first consultation, please feel free to contact us and we would be happy to answer any questions you may have.