Six month smiles is a modern alternative to conventional metal braces that strives to work around our patients' lives, they are considered as a 'common-sense solution' which embrace the best aspects of orthodontics. Six month smiles in Essex are not only a practical option for adults who wish to straighten the appearance of their smile however they also look pretty fantastic too!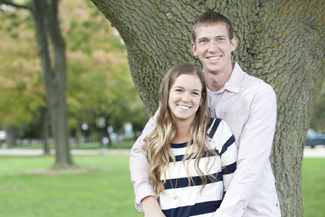 What makes six month smiles in Essex so unique?
Within the modern field of dentistry, there are many modern and discrete alternatives to traditional orthodontics. Six month smiles also answer the demand for subtle braces whilst producing fast and effective dental results! In addition to their clear brackets and wires (which helps our patients' stay confident), this subtle appliance can also produce straighter teeth in as little as six months!
So.. How do they work?
Aside from offering a discrete orthodontic appearance and ensuring fast and effective desirable dental results six month smiles has far more to offer! The comfortable appliance and easy patient tray kits ensure that your entire experience runs far smoother whilst maintaining comfort within the mouth. Lastly, the appliance holds a typical treatment time of around four to nine months, this also ensures they are more economical in comparison to their competitors (such as traditional braces to name just one common example).
Maintaining your newly straight smile..
Many of our patients may be aware of how the six month smiles produce straightens smiles (the subtle wires and brackets slowly apply pressure on the surface of the teeth) however they may be unsure of how to maintain their results! Many of our patients may opt to wear an orthodontic retainer, this retainer maintains the new position of the teeth and can be worn overnight! If a retainer doesn't work for you our team can explore all of the possible options for your smile (such as a fixed alternative).
Creating a tailor-made dental plan for your smile..
At our Crofts dental practice, situated within Essex, we understand that choosing the right dental treatment for your smile can be a tough decision which is why it is so important you get it right! Our specialised team of dental healthcare professionals adopt a patient-centred approach, working with our patients to find the best possible solution for their unique dental case.
Meet the team
Every member of our highly experienced and skilled dental team has completed the necessary training to administer our modern dental treatments safely and calmly. Our passionate dental staff strive to make the entire process as simple and therefore stress-free for our patients with our caring and professional approach.
A dental service you can trust
At our crofts dental practice we have served patients within the local and surrounding areas for over thirty years, which we believe speaks volumes for the high standard of dentistry we deliver. Our clinic not only uses state of the art technology within a clean and modern environment (ensuring our patients feel comfortable) however we also offer competitive pricing for the bespoke dental treatments we provide.