Dental implants in Essex are a popular, long term, and effective form of restorative dentistry that strives to restore not only the aesthetic physical appearance but also the functional aspect of a patients' smile. Dental implants in Essex could be considered as the best possible form of tooth replacement within the field of dentistry and essentially consists of three aspects.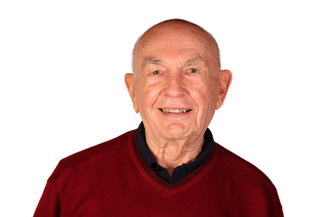 How does implant dentistry produce effective results?
Dental implants are made from a sturdy titanium material, they are typically less than one centimetre long and act as a sturdy root base to support both the abutment (also commonly referred to as a 'connector') and the custom made porcelain crown.
What are the benefits?
Dental implants not only allow patients to chew, drink, and brush their teeth normally (and therefore with minimal pain or discomfort) however they also look extremely discrete within the mouth. At our dental clinic within Essex we treat every dental case as completely unique, perfectly matching the surrounding teeth to the porcelain crown in regards to their shape and shade to ensure our patients achieve a natural-looking smile.
What to expect from the treatment process..
Many of our patients may be familiar with the term 'dental implants' however they may still be unsure of what to expect from the treatment process. Much like any dental treatment administered at our Crofts dental practice, the dental implants start with an initial consultation, during this appointment our dentists will answer any queries or concerns our patients' may hold.
What happens next?
After our team of dental healthcare professionals have tended to any concerns you may have we may also run you through the treatment process to expect in addition to planning your custom-made porcelain crown! Lastly, our staff may discuss how many appointments you require, costings, and aftercare (to name just a few examples).
Embracing the latest advancements within dental technology
At our surgery within Essex our team are always staying up to date with the most recent technological advancements available on the dental market, our dental implants are therefore no expectation. With this in mind, we use cone beam CT scans (which are also commonly referred to as cone beam computed tomography or CBCT) to digitally position the implants to ensure optimal placing (and therefore results) are achieved.
Are dental implants right for you?
Dental implants have a countless number of benefits, some of which include improving bone density, regaining function of your smile, and preventing surrounding teeth from moving. The combination of the many benefits of this form of restorative dentistry with our modern and collaborative dental approach ensures our patients receive a long term and effective solution to missing teeth whilst achieving an aesthetically pleasing smile they feel confident in.
Do our dental services work for you?
If you are impressed with the dental treatments on offer at our clinic you may wish to take a look at our website. Located on our easily accessible website we not only display our clinic address, contact number, and our email address however we also provide an online 'ask the expert' option to ensure even our busiest patients can receive the dental attention they require.