From time to time, we have all looked through a celebrity magazine and stared quizzically at someone whose teeth have seemingly transformed overnight.
Years ago, cosmetic dentistry was truly a luxury reserved for the stars of Hollywood due to prohibitive pricing; that has all changed.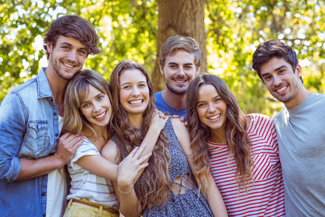 Many dental surgeries across the UK now offer a range of cosmetic dental treatments to all their patients, so that perfect smile is now within your reach!
A popular form of cosmetic dentistry is the acquisition of porcelain veneers in Essex. These provide instant straightening for slightly misaligned teeth and can also whiten your teeth without the need for cleaning!
Advantages of porcelain veneers
At Crofts Dental Practice, our dental team are extremely experienced in fitting porcelain veneers in Essex and have helped many of our patients straighten their teeth using them.
There are many other positive aspects to having dental veneers fitted, which we have heard from our patients time and time again.
Stain resistant
With the average diet containing multiple acidic foods such as coffee and orange juice, it is no surprise that our teeth can become stained.
Even if you have your teeth whitened professionally, given time, they may become stained again, meaning you can either choose to have them whitened again or you may opt to have veneers fitted.
One benefit of porcelain veneers is that they are stain resistant. So even weeks after they have been fitted, your smile will look as good as it did when you first left our dental surgery.
Corrects imperfections
Staining isn't the only issue that veneers can correct.
Through our busy lives, we may incur minor or major cracks on our teeth, causing them to become misaligned or misshapen.
When you come to our dental surgery, we will examine your teeth and customise veneers to restore the natural shape to your teeth and hide the appearance of any cracks or misalignment. As dental veneers can be fitted in two settings, it really is a quick dental makeover.
Less invasive
Interestingly, many dentists are using porcelain veneers in Essex to replace the traditional dental crown. Traditionally, when a patient had a crown fitted, it was an arduous task of slowly prepping the tooth with specific drilling techniques, to ensure the crown stayed in place. As veneers are easier to fit and have a stronger bond to the tooth, they offer the perfect solution to traditional crowns.
Easy maintenance
Dental veneers have a long lifespan once fitted and require no special treatment to keep them looking their best. Indeed, all you need to do is keep up with your daily oral hygiene routine and your restoration will be easy to maintain.
Dental veneers are suitable for everyone not so confident about the look of their teeth and provide our customers with an instant boost of confidence. At Crofts Dental Practice, we offer our patients a free consultation and offer a dental plan to help you spread the cost.
Contact us today for more information.