Experiencing severe pain that stems from your teeth is not a sign of a healthy mouth and could be a reaction to an infected or inflamed root canal. Not receiving medical attention for a dental issue of this kind could lead to extensive tooth loss and seriously impair your life.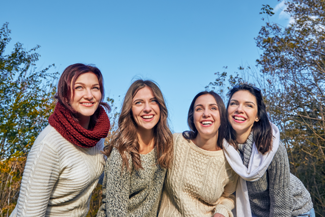 Our dental practice, Crofts Dental Practice, administer endodontic treatments, such as root canals in Essex, daily. We have successfully treated all types of root canal issues, from the most straightforward to complex cases, and are ready to help you!
Is my tooth infected?
There is a notable difference between ordinary toothache and the pain that accompanies an infected root canal; this type of sensation is akin to an intense and consistent throbbing or pressure on your tooth, getting worse over time.
Are root canals in Essex necessary?
Root canals have been coined "tooth-saving surgeries". Often, to preserve regular teeth, we must perform root canals in Essex.
By not undergoing treatment, your infected root canal can lead to an abscess and the eventual, but avoidable, loss of teeth.
Explaining the anatomy of the tooth
The Greek term "endo" means inside and "odont" means tooth. Put together, "ëndodontics" refers to the study of the inside of your tooth, namely the pulp.
The pulp is the epicentre of your tooth, where all your blood vessels, nerves and connective tissue are found. Dental problems will arise when the pulp becomes infected. The unhealthy pulp must be removed to prevent abscesses from forming and also to save the tooth.
Can a tooth survive without pulp?
The pulp is necessary for developing teeth but has less of a function when your pearly whites are fully formed. In short, yes, they can survive without, as permanent teeth do not need pulp.
What is root canal therapy?
Many regard root canal therapy as a significant procedure, which is painful and expensive, but this is not wholly accurate.
Millions of patients undergo this treatment every year, and while it does save teeth, it is not the ordeal people think it to be.
The procedure occurs in four stages:
X-rays are taken to validate whether you need root canal surgery. If you need the treatment, we will discuss your options with you before moving forward with the procedure.
On the day of the root canal, we will administer anaesthesia to numb the pain. You may feel slight discomfort during the procedure and some tenderness during recovery once the anaesthesia has worn off.
Using endodontic-specific tools, we make an incision on the crown of the tooth. We then remove the infected pulp and give the root canals a thorough cleaning.
To prevent re-infection, we fill the space with a biocompatible filler. Where there is extensive decay, we might apply a crown to the damaged part of the tooth.
Is extraction an alternative to root canals?
When faced with severe pain, some patients might turn to extraction, which is not always recommended. The procedure might be effective in eliminating your discomfort and is considered a cheaper option. However, your tooth will have to be replaced with artificial ones to prevent further dental issues down the line, which will be more expensive and time-intensive in the long run.
Entrust our tooth-saving specialist for an emergency root canal surgery.