If you are an adult who needs teeth straightening, but do not want to ruin your professional appearance, then invisible braces may be the right option for you. Unlike metal braces, which are highly visible, invisible braces are specifically made for adults, who care for their appearance for professional or other reasons.
At Crofts Dental Practice, we offer invisible braces for adults, namely Invisalign, lingual braces and Six Month Smiles. With invisible braces, you can be safe in the knowledge that most people won't even know you are wearing braces.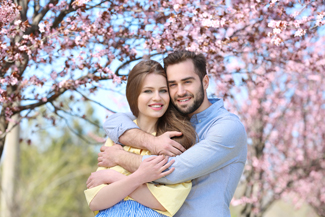 Invisalign
Invisalign is an innovative teeth straightening treatment, consisting of a series of custom-made, transparent, removable aligners. Invisalign aligners are created with the help of 3D technology, allowing your dentist to plan your treatment from the beginning. Each aligner is individually manufactured with precise calculations to gradually move your teeth into place. More importantly, you can remove the aligners to eat or brush your teeth, so your teeth stay healthy while they are undergoing treatment.
Lingual braces
Lingual braces are hidden on the inside of the teeth and are uniquely customised to match the shape of your teeth. The greatest benefit of lingual braces is that – even though they are metal braces – they are completely hidden behind the teeth and so are practically invisible. There is no need to remove them before you eat, as you would do with Invisalign. Moreover, lingual braces can treat a wide variety of dental issues, including severely misaligned, crooked and rotated teeth.
Six Month Smiles
Six Month Smiles is a treatment for patients, who are self-conscious about their crooked front teeth. Six Month Smiles combines the best aspects of traditional braces with the increased comfort and aesthetics of cosmetic dentistry. This treatment uses clear brackets and tooth-coloured wires to gently move your teeth into their proper position. Patients who do not need corrections made to their bite, but want straighter teeth, may find that Six Month Smiles is the most suitable treatment for their needs.
Get in touch
Want to learn more about invisible braces in Essex? Gives us a call and we will schedule a consultation appointment for you.