If you have one or more missing teeth, you will know how this is detrimental to your appearance as well as making it harder to eat and speak. You may also have had to restrict yourself to a soft food diet. Not only do you miss out on your favourite foods but having a limited diet also affects your nutrition, gradually undermining your health over the years. Dentures can be unreliable or uncomfortable but there is a great alternative to removeable replacements. At Crofts Dental Practice in Essex, dental implants have helped many of our patients improve their smile and enhance their quality of life.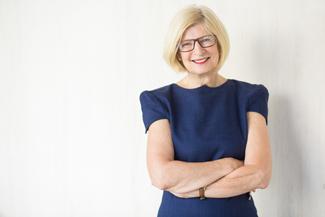 How do dental implants work?
Dental implants are artificial tooth roots in the form of titanium screws which are set into the jaw during a minor operation. Titanium is well tolerated by the body and the bones and soft tissues of the jaw mesh around the implants, stabilising them into position. Dentures, crowns or replacement teeth are fixed to the implants, ensuring a secure, long-term restoration. Some people have been told that they cannot have dental implants due to lack of bone strength in the jaw but we can offer bone augmentation, sinus lifts or mini-implants so that dental implants can once again be an option. In straightforward cases, we can even fit your implants and replacement teeth in the same day.
Improving your health and looks in the future
With dental implant treatment you will be able to eat normally which improves your diet. Implant also strengthen the structure of your jaw. When you have missing teeth, the jawbone gradually deteriorates. This leads to weakness which destabilises your remaining teeth, as well as an aged appearance. Dental implants stimulate the jaw when you eat in the same way as a natural tooth root. This keeps the bones and blood vessels healthy, ensuring long-term strength. A further benefit of having dental implants is that they support the lips and cheeks, avoiding the sag and droop which can occur when there are gaps.
Dental implants are a long-term investment in your health and appearance. To find out how we can help and why we are so proud of our service, do get in touch with our experienced team today.