In the UK, the number of smokers has decreased in recent years but the prevalence is still high in some parts of the country. Smoking is largely responsible for a considerable loss in quantity and quality of life. Given its role as a major risk factor for heart disease and in various types of cancers, it is really important for dentists to intervene and educate their patients on how to control, reduce and eventually quit smoking.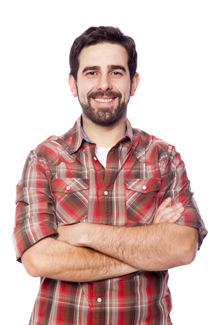 At Crofts Dental Practice in Essex, we are aware of how bad smoking is for your oral health and overall health. Use of tobacco has been linked to the development of oral diseases including cancer and gum disease. Other consequences of smoking include bad breath, yellowed teeth, jawbone deterioration, receding gums, mouth sores, decreased senses of taste and smell and poor healing of mouth sores. In addition to that, smokers have higher levels of dental plaque and suffer from cavities and tooth decay more frequently than non-smokers. For all these reasons, we support our patients in smoking cessation.
As dental professionals, we understand the importance of proper education on the risks of smoking. Quitting smoking can have an immediate effect on your oral and general health. However, we understand that this can be quite challenging for many people, therefore, we encourage you to visit us regularly. This way we can help you maintain good oral health and offer you advice and encouragement.
If you have decided to quit smoking, our experienced dentists will discuss your goals, educate you on various smoking cessation methods and help you decide which the right treatment for you. Nicotine gum, patches, inhalers and sprays are only some nicotine replacement therapies are only some of your options. These treatments work by giving you controlled amounts of nicotine without the use of tobacco. Your dentist may also prescribe medication to help you with smoking cravings and symptoms from withdrawal. Generally, using a combination of smoking cessation methods may prove more effective in the long-run.
No matter which method you choose, we are here to influence you to reduce or quit smoking and other tobacco-related behaviours. If you are concerned about aesthetic problems associated with smoking, we are happy to help you improve the appearance of your smile with professional teeth whitening, porcelain veneers or crowns.