Being able to smile spontaneously is a wonderful gift and if you have never felt able to do so because you have misaligned teeth, then you do not know what you are missing. Being self-conscious about your smile can be a terrible burden. Yes, you may have gotten used to having to remember to put a hand over your mouth every time you laugh, or to smiling with your lips closed, but when you no longer have to remember not to show your teeth when you smile, it is like taking off a pair of tight boots that you have been wearing all your life.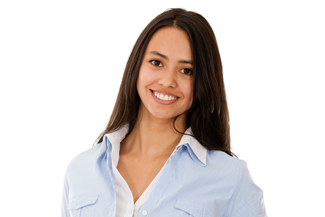 Here at Crofts Dental Practice, we have a range of discreet orthodontic devices to straighten teeth for adults who would rather not look like a Goonie when they are getting their teeth realigned.
The Inman Aligner
This works on the very front teeth. It sandwiches them between aligner bows that are spring-loaded. Depending on what your teeth look like to start with, getting them straight could take as little as 6 weeks, or as long as 18 weeks, which is still not much time in terms of teeth straightening. The Inman Aligner is taken out for eating and cleaning, and it also doubles up as a retainer, making this a very affordable option.
Six Month Smiles
Fixed bracket and wire braces that realign the front 6-8 teeth, which are the ones most on view when you talk and laugh. The great thing about these braces are that the brackets are smaller than you might think and made of clear ceramic. The wire is coated with a tooth-coloured material, so the whole lot blend in with the teeth. The front teeth are easier to move than the back ones, so treatment can take as little 4 months, but takes 6 on average.
Lingual braces
For more complex alignment issues, we recommend lingual bracket and wire braces that go on the tongue side of the teeth, where they can't be seen at all.
Invisalign
Removable clear plastic aligners that look like very thin mouth guards, these are removable for eating.