Even though dentistry has come a long way in the last couple of decades with regard to pain management and treatments being less invasive, most people still harbour some nervousness when they come for a check-up and a good proportion of patients get very anxious indeed. So much so that they don't even make appointments for check-ups, let alone make it through the door.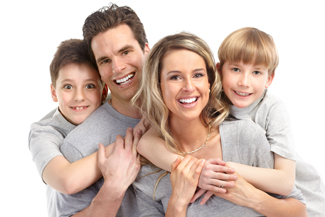 And yet, if you take the time to clean your teeth well twice a day and have your check-ups, you stand a very good chance of not having to have any treatments, not even a tiny filling.
And we'd rather you didn't have to but that you work with us to prevent the bad stuff from happening in your teeth and mouth.
Your part in preventive dentistry in Essex
If you clean and floss and show up for check-ups and cleanings with the hygienist, then we can do our part which is to deal with any problems that show up, in their early stages.
Preventive dentistry for children
Toothbrushing is a skill and it can take a good few years to master it. That's a challenge when you are a kid, especially when part of the skill is just standing there, brushing away, for 2 minutes, twice a day even. Not many adults have the discipline for that, so imagine what a challenge that is for a 6-year-old. Children also consume more sugary snacks and drinks than adults, so it's no wonder that the incidence of tooth decay is higher among youngsters than grown-ups.
We have a couple of treatments that can help make children's teeth less susceptible to tooth decay. We can paint a coating on to their teeth that will act as a barrier to prevent decay causing bacteria from plaque getting to tooth enamel in those hard-to-reach fissures on the back teeth. We can also use a fluoride treatment that helps mineralise the enamel, making it harder and less prone to decay.
Both adults and children need to visit the hygienist to remove any build-up of plaque. Twice a year is good. Some people may need to come more often.