Much like an adult, a child with oral problems can develop other health problems. This is why preventive oral care is so crucial for your child and their developing teeth.
At Crofts Dental Practice, we are passionate about children's dentistry in Essex and we encourage our patients to bring their children for dental check-ups as soon as their first teeth begin to appear. This can be from as early as four months to as late as 18 months. Our experienced dentists are very friendly and will make your child feel at ease through every step of the procedure. Our dental team can provide a number of preventive treatments for children, including fluoride applications and fissure sealants.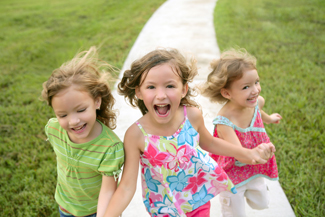 Fluoride applications
Fluoride has been used by the dental profession for many years to help prevent tooth decay, which is why fluoride is present in toothpaste and sometimes added to tap water. Fluoride helps strengthen the teeth through a process called remineralisation, where the mineral attaches to the weakened areas of tooth enamel and helps restore it. Fluoride can benefit patients of all ages, but is particularly important for children whose teeth are still developing. This is because fluoride can help them achieve stronger and decay-resistant teeth over a lifetime. Another important benefit of fluoride is that it can reverse early tooth decay.
Dental sealants
Even if your child regularly brushes and flosses their teeth, they are still at risk of developing cavities and tooth decay. This is partly due to the fact that children tend to ignore the back of their mouth when brushing and this many encourage the accumulation of bacteria and plaque in these problem areas. For this reason, dentists recommend dental sealants as soon as your child's permanent teeth come in.
Dental sealants are protective plastic coatings that seal the chewing surfaces of the back teeth – especially the molars – preventing food particles and bacteria from entering through the grooves of the teeth. Sealants are very effective because they can last up to 10 years, however, they need to be checked regularly to ensure that they are not broken or chipped away.