Fewer things fill dental patients with more dread than being told they need braces. The image of that awkward teenager with large metal braces shoots through their mind and causes many patients to refuse treatment; leaving them with misaligned teeth and unresolved confidence issues.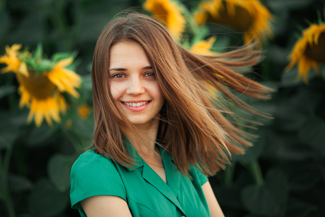 At Crofts Dental Practice, we can resolve the majority of dental alignment issues without having to fit traditional metal braces and can offer our patients a wide range of orthodontics in Essex to straighten their smiles.
Different types of braces
As dentistry has evolved, so have the different kinds of alignment solutions that can be offered to patients. Some dental practices are affiliated with a particular dental brand or type of dentistry, but at Crofts Dental Practice we will always put our patients needs first when discussing orthodontics in Essex with them.
Lingual braces
Lingual braces are comprised of both metal and brackets. Unlike traditional braces, they are fitted to the back of teeth and are therefore not visible when you smile.
They can be used to treat slight alignment problems or more complicated orthodontic issues.
Inman aligner
More specifically geared towards correcting overcrowding of the front teeth, the Inman aligner gently guides your teeth in to the new, desired position over a matter of weeks.
A plus of this type of brace is that it is removable and can be taken out when you are eating or cleaning your teeth. It is also ideal for orthodontic relapse and can even help with protrusions and with dental rotations.
Six-month smiles

This type of brace boasts being able to straighten teeth in a period of six months and in our experience at Crofts Dental Practice, it does just that!
With this particular brand of braces, there are actually two separate aligners that may be used. One is an invisible aligner that is custom made, fitted to your teeth, and the other is an invisible brace, comprised of thin wires to gently push your teeth into their new position.
As its name suggests, the average treatment time is around 6 months and this brace type can be used to correct crooked, spaced or misaligned teeth.
Invisalign
Invisalign is an ideal orthodontic option for our patients who have mild to moderate alignment issues. This system uses a series of clear, thin aligners to gently move your teeth into their new position.
One of the best things about using Invisalign is that the outcome is predictable. Using computer 3D modelling, you and your dentist can discuss how you want your teeth to look after treatment. Then, a customised set of aligners will be designed specifically to get your teeth into that position by the time treatment is completed.
These are just a few of the options you will have when you come to Crofts Dental Practice for orthodontics in Essex. we will specify any treatment based on your individual needs to give you the best outcome.
Call us today about orthodontic options!