Why?
It's easy to overlook regular check ups in our busy lives; but did you know that regular check ups are essential for not only our oral health but also for our general health. It is important to head off potential problems at the pass before they can develop into something more serious. We at Croft Dental Practice offer a range of treatments to keep your oral health optimised.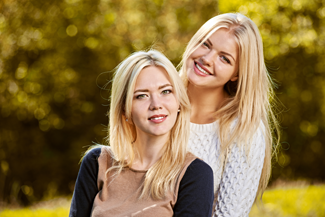 Perhaps you have missed going to see a dentist for a while are you maybe suffering from an anxiety with going to see a dentist are you new tit the area or just looking for a new dentist. We at Croft dental Practice have been the go to dentist in Epping for almost 30 years. That of course speaks for itself .We specialise in preventative dentistry and orthodontics and also have a range of other treatments available from general dentistry to cosmetic and whitening procedure that will get you smiling. With our fully trained staff and a raft of expertise we can transform your smile easier and for less than you could imagine. Advances in dental procedures along with state of the art equipment allow us to offer treatment to you in a relaxed and comfortable way. We foster relationships with our local community and we sincerely value our patients both young and old. So if its general orthodontics in Essex that you require with check-ups and teeth cleaning, we can offer a full service to keep your teeth in tip top condition.
What can we do for you
If you need orthodontics to realign and manoeuvre your teeth into position we can help with this also. At our practice we can really help to give you the smile you have always wanted. We offer cosmetic whitening techniques and veneers for far less than you could imagine. Our knowledgeable and welcoming staff at Croft dental practice will discuss the treatment options available and discuss with you the best way to achieve the smile you always wanted. Despite the aesthetic side of things, orthodontics are also important to us. Orthodontics in Essex includes the little touch ups that you might be looking for, whether this be alignment of your jaw and teeth, or if you are simply unhappy with the way your mouth sits.We have a range of payment options including a dental plan which allows you to spread the cost with easy monthly payments. Children of our paying patients are able to receive check ups free of charge.
Perhaps you have a fear of going to the dentist and let's face it many of us have, we are very experienced in helping you get the treatment you deserve. Our staff are well trained in dealing with anxious and the more nervous of our patients. Upon arrival we will ask you to complete a general questionnaire so we can have a better understanding of your general health. Then you will meet your dentist and he will discuss the questionnaire with you before performing a thorough examination of your dental health. Once we have completed this we will have a better understanding of any treatment you may need and can then design a treatment program for you.
So don't delay! Contact Croft dental practice today because a brighter smile is nearer than you could imagine.