The aim of dentistry these days is to allow you to keep your natural teeth for as long as possible. We understand that nothing is ever as good as your own teeth, not only to do the job of eating, but also to keep your jawbone strong and healthy and your general health good.
Dentistry is getting better and better at extending the life of natural teeth. So good in fact, that people are taking a lot, sometimes even all, of their own teeth into their old age. Gone are the days when people were encouraged to have all their teeth removed in early adulthood, and replaced with dentures for life. Yes, this really did happen and not so long ago either, up to about 40 years ago, this practice was going on in the UK.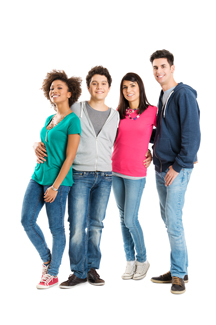 Instead, we have all sorts of techniques up our sleeves for keeping teeth strong and healthy, even when they have taken a bit of a battering.
One method we use at Crofts Dental Practice, and actually it's been around for ages, is dental crowns. In Essex, these little gems in the dentist's toolkit have been around since the Etruscans – the ancient inhabitants of Tuscany in Italy, where no doubt people were always damaging their teeth on olive stones.
Getting crowns
The dental crown is an artificial cover for teeth that have had some kind of trauma, have been root treated, or have a very large filling in them. The crown slips over what remains of the tooth, to strengthen and protect it from further breakage.
Getting a crown fitted usually requires 2 appointments. One to examine and prepare the tooth. We need to make sure that the roots and surrounding bone are healthy, so we may take x-rays. Then, after administering a local anaesthetic, we file down the tooth to make room for the crown, or, if there's really not much tooth left, we will build it up to allow it to fully support the crown. Then we make an impression of the tooth, and use this to make the crown out of porcelain colour-matched to your teeth. At the next appointment, we fit it and you are good to go.