If your teeth are chipped, cracked, misaligned or simply too worn down and you do not wish to break the bank for extensive treatment, then porcelain veneers may be the right option for you. Veneers can fix a number of cosmetic flaws such as discoloured, misshapen, uneven and gapped teeth. If you have sensitive teeth or you are not ready to commit to more invasive treatments, dental veneers at Crofts Dental Practice in Essex may be the answer to your smile concerns.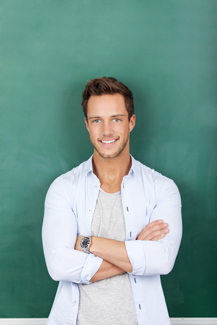 What are porcelain veneers?
Porcelain veneers are very thin porcelain shells, which are bonded to the front surface of your teeth. When preparing your teeth, your dentist will take impressions and remove a very small layer of tooth enamel in order to ensure that the veneer will sit securely on your tooth. Since they are custom-made, veneers are perfectly shaped to complete your smile and match the natural colour of your teeth. In your second appointment, your dentist will attach the veneers to the front of your tooth with the aid of a special adhesive. With porcelain veneers, you can have a brand new smile in just two visits to the dentist.
Advantages of porcelain veneers
Although they won't last a lifetime, with proper care, veneers can prove to be quite durable. As long as your follow your dentist's advice and take good care of your teeth and gums, porcelain veneers can last up to an impressive 15 years. Since porcelain is a strong and durable material, comparable to tooth enamel, it can endure the pressure caused by everyday chewing and biting. Unlike tooth enamel, porcelain can withhold its brightness for a longer period of time, since it is unaffected by stains and cavities. However, neglect to take care of your teeth and veneers can lead to gum disease.
 Am I eligible for porcelain veneers?
Although veneers are a relatively inexpensive and easy procedure, not all people are good candidates for them. If you have decayed teeth or suffer from gum disease, then these issues have to be treated beforehand. Similarly, if a tooth has very little enamel on it, then a dental veneer won't stick properly onto its surface. In this case, your dentist will suggest a porcelain crown.