There are several reasons for the need for root canals in Essex at Crofts Dental Practice. The over-riding reason is that the nerve in the centre of the tooth is either creating dental problems, or is at risk of developing problems in the future.
Decay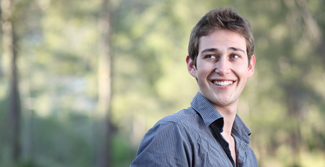 Once tooth decay becomes extensive, the bacteria that cause the decay can infect the nerve. This causes inflammation and pressure to build up inside the tooth. This pressure cuts of the blood supply to the nerve and the nerve will die.
The throbbing sensation often felt by our patients with an infected root is the increased blood pressure from each heartbeat. That is why the pain can feel worse with any exertion. It can also get worse whilst lying down, as the blood pressure to the head is increased.
Broken teeth
If you have an accident, or break a tooth biting into something hard, you can expose the tooth to outside infection. If this is simply a tiny spot, we can try simple fillings. But, if bigger, it may be wise to have a root canal, as it is likely to cause problems.
The symptoms
The symptoms felt by our patients who may need a root canal vary considerably and if you are in doubt, you should consult your dentist at Crofts Dental Practice. The symptoms of a tooth needing a root canal can include sensitivity to hot and cold. If the sensitivity only lasts a few seconds and is a sharp pain, you will probably just need a filling, but if the pain lasts more than a couple of minutes, you may need a root canal.
Another symptom can be pain when biting. If there is an abscess under a tooth, biting on the tooth puts pressure on the abscess, causing pain.
Swelling around a tooth is also common and most frequently associated with an infection. This infection can be from a root canal related infection, although there are other types of infection which your dentist can diagnose.
Sometimes, the nerve can die and you may not suffer any pain at all. This is one of the reasons why it is important to visit your dentist regularly.