We competently perform one of the most common kinds of restorative dentistry that takes place in a modern dental practice, which is dental crowns in Essex. They are used to fix teeth that have been broken, are weak due to excessive decay or because of a very large filling.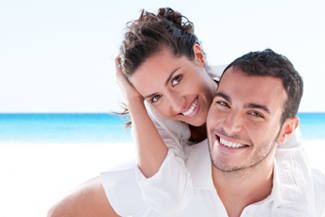 Known as the multi-taskers of dental work, dental crowns in Essex are used both restoratively to protect your tooth and cosmetically to enhance the appearance of your smile. If we have informed you that you need to get one of these 'caps' to fit over your teeth, then chances are that you are very likely to accidentally cause further damage to your tooth whilst eating and chewing. This can happen at any given time and is best to be avoided.
There is nothing wrong with getting one of these caps placed over the top of your teeth and dental crowns in Essex are a common restorative dental procedure that we frequently do to protect your teeth from further harm. They are coloured to look exactly like the natural hue of your tooth and are therefore invisible to see to the untrained eye. We are even able to tailor make every cap so that they suit your unique smile and teeth; there is no one size fits all for this kind of procedure.
Advances in technology
Previously, it was generally considered a somewhat lengthy and uncomfortable procedure for you when a crown needed to be fitted. You had to have moulds taken of your teeth which we then had to send away to a laboratory for the dental caps to be made and returned. They were then glued onto the teeth using a special cement.
With digital scanners and the innovative Cerec machine, this is a thing of the past. We first scan your teeth and then use these high quality images to construct a ceramic cap within a half hour using our in-house Cerec machine, meaning that the entire treatment can be done within the one appointment.
We use only the best materials to ensure longevity and durability of your cap. It is important to be able to provide you with a peace of mind when it comes to protecting your teeth from further harm as well as getting your time and money's worth from your dental treatments with us.
If the materials are not of the best quality, there is a chance that after several years of wear and tear, the cap can come loose. This is considered to be a dental emergency and you should quickly present yourself to us in order to recover that exposed tooth.
When is this treatment a good option?
If you have discoloured fillings and would like to improve upon the appearance of your smile, then having a natural coloured cap covering these fillings or even replacing them is a very good option that we can offer you.
Alternatively, if you have had a root canal treatment, then you will need to have a crown to protect and cover that restored tooth. This allows you to bite and chew as if it were a real and fully functional tooth.
This treatment option is also used to anchor a denture or a bridge more firmly in place in your mouth. Their uses are really quite extensive and as such has been subject to rigorous testing to ensure quality and durability.