Dental implants are the only permanent way a dentist can replace missing natural teeth. Replacing teeth is important for both your dental and general health; even one lost tooth can make dental hygiene harder to maintain as other teeth move into the gap, getting twisted or crooked in the process. Several or all teeth missing will negatively affect your diet, your speech, and your confidence.
Crofts Dental Practice in Essex offers a number of implant solutions, designed to replace one, some, or all of your natural teeth. We believe that dental implants are, more often than not, the perfect solution to tooth loss, because as well as keeping your new teeth secure in your jaw, they also prevent the problem of bone loss.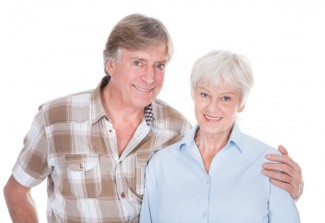 Bone loss is a common side-effect of losing several teeth. It happens because when the tooth roots are missing the jaw bone starts to resorb. This is the primary reason traditional dentures become loose, because the changing structure of the jaw bone alters the fit of your dentures.
Badly-fitting dentures can affect your diet, often restricting you to soft foods or liquids, can alter your speech and make it difficult to speak clearly, and can shatter your confidence.
Dental implants replace the root portions of lost teeth and prevent all of these problems. They are small titanium screws that are placed in the jaw bone during minor oral surgery, which most people at our Essex dental clinic only require local anaesthetic for, as it is generally considered more bearable than having a tooth extracted.
As soon as they are in place, dental implants start to integrate with the jaw bone. This takes a few months and will provide support for a crown, bridge, or denture that is akin to that of a natural tooth root, meaning your new teeth will both look and act just like the real thing.
Bone loss
Dental implants prevent bone loss, but at our Essex clinic we are able to help people who have already experienced a loss of bone density. An additional procedure – either a bone graft or a sinus lift –can be carried out prior to implant placement.