When it comes to dental treatments, there are a few that seem to strike fear into the hearts of patients, and one with a reputation for pain is the root canal. Just the words can make grown men faint and yet there really is no need for fear, because this minor bit of dental surgery can help you hang onto your teeth for many years, instead of losing them to infection.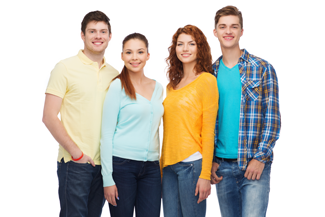 Pulp fact
The tooth is made up of 3 layers. On the outside is the hard, protective layer called enamel. This stops bad things getting in and also acts as a chewing or biting surface.
Inside that is a softer, more yellow layer called dentin, and inside that is the soft pulp of the tooth. It is made up of connective tissue, nerves and blood vessels. The pulp is inside the crown of the tooth and also goes down to the tip of the roots. Your front teeth have one root, but your back teeth have 3.
The pulp makes dentin, should any need to be replaced and also brings nutrients to the tooth in the blood vessels. The nerves are there to give feeling and let you know about any pain.
Infected pulp
A severe infection of the pulp is known as pulpitis, and it can happen if decay gets into the tooth, often following an injury. It hurts a lot.
If you get a tooth infection that goes into the pulp, it's not good news. You have 2 options: you can either have the tooth extracted or you can have a root canal.
What is a root canal?
Root canals allow you to hang onto your tooth. We clean out all the pulp, including right down into the roots. Once it is all cleared out, we fill the roots and the crown, and then to make the whole tooth strong and to protect it from further infection, we put a crown made of dental porcelain over the top of it.
At Crofts Dental Practice in Essex, root canals are performed under local anaesthetic, so there is no pain during the procedure.