It can be hard to find the time to prioritise your dental health. However carving out a little time to visit a dental hygienist can actually save you time in the long run. Your dental hygiene lies at the heart of maintaining healthy teeth and gums. With our friendly and skilled dental hygienist at Crofts Dental Practice in Essex, your teeth and gums can receive the care and attention they need to stay in good condition.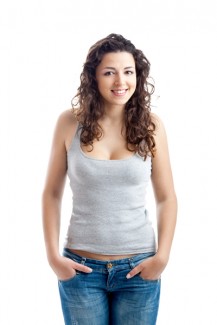 Prevention: the best line of defence
When is comes to fending off dental diseases, prevention is the best way to keep them at bay. Battling bacterial build-up with regular visits to our dental hygienist in Essex means you can avoid a host of dental problems. Using the latest equipment and materials, you teeth will be thoroughly cleaned, scaled and polished. This will remove accumulated bacteria, plaque and tartar, which brushing and flossing alone can't achieve.
By taking care of your dental hygiene with the help of Crofts Dental Practice, you can reduce the chances of your teeth suffering from decay and your gums becoming inflamed. Red and swollen gums can be sensitive to touch and can lead to infection of the areas surrounding your teeth. Needless to say this is not a comfortable experience. So to avoid dental pain and discomfort, take advantage of the professional cleaning services offered by our dental hygienist.
Helpful tips to give you back control
Our dental hygienist can advise you on how to take care of your teeth at home. While this may seem as straightforward as simply brushing and flossing, sometimes a slight change in technique can enhance the cleaning of your teeth. This gives you the power to improve your dental hygiene and health.
When you have braces, dentures, bridges or dental implants, you may also need particular guidance on how best to clean your teeth. Our dental hygienist can give you the information you need to maintain your dental hygiene in these cases.
Find out more
To experience the feel of professional cleaned teeth and enjoy the dental health benefits, call or email Crofts Dental Practice today. Our dental hygienist is here to help you.