Let Essex flourish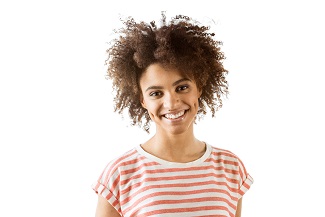 Here at Crofts Dental Practice, we feel that we recognise the importance of presenting a healthy aesthetically pleasing image. More and more, across all age and social demographics, there has been an increased focus on aesthetics and what we present to the world through social media platforms. Never before has there been such an increase in the number of new patients seeking out smile makeovers in Essex to address a number of superficial issues and concerns patients have with their smiles and maximise the overall aesthetic appeal that their smiles have.
Cosmetic guidance
Often, a large percentage of us wish we could boost the overall aesthetics of our smiles, but are left in the dark about how to go about doing so. We are all aware that there are a sea of cosmetic dentistry options out there, but we are unsure as to which are best suited to our specific needs and requirements. As such, it is for this reason that many are seeking out smile makeovers in Essex through our cosmetic dentistry specialist. These are one-to-one consultation and guidance sessions with one of our cosmetic dentistry experts, which are established to gauge each patient's unique needs and expectations from our services and explain each procedure we offer and how best it may be used to meet the patient's goals and provide them with the smile they deserve.
Crafting your smile
The consultation is just the first step for those seeking out smile makeovers in Essex, and is done to familiarise the patient with the procedures that are available and determine their needs and how best to meet them. This consultation is entirely free and without commitment, but thereafter – if the patient wishes to continue seeking smile makeovers in Essex – X-rays and photographs may be taken to allow our cosmetic dentistry specialists to get a better knowledge of the patient's teeth. From these X-rays and photographs, a detailed, bespoke, tailored treatment plan will then be drawn up and on knowing the course of treatment which the patient wishes to take, the cosmetic specialist may begin treatment immediately.
Getting beneath the surface
One of the most sought after forms of cosmetic dentistry which we provide here at Crofts Dental Practice is cosmetic tooth whitening. This is a process which is popular across all age and social demographics and aims to eradicate any superficial discolouration or stains on your teeth and leave you with a fresher, whiter smile. Over time, the natural enamel – outermost layer of tooth – can become dull or discoloured. This can often have a negative impact on the self-esteem of many, and cause them to turn to cosmetic dentistry. Also, certain lifestyle choices such as smoking, drinking red wine or black coffee or taking certain medications can speed up the discolouration of tooth enamel and cause superficial staining. Cosmetic tooth whitening however, uses a peroxide-based whitening gel to rid teeth of these stains and return them to their natural whiteness. This is done by applying a small amount of whitening gel to the insides of a custom-moulded retainer of the patient's teeth. When worn, the whitening agent within the gel cleans the enamel of the patient's teeth and results in them having a far whiter and healthier looking, renewed smile in a matter of hours.