Fresh breath is not a thing any of us would want to be without. We have all suffered from bad breath, or halitosis, as some time or another. Usually we all need to freshen our breath just after we wake up, and this is why we are often keen to brush our teeth not long after we have jumped out of bed.
We all want to have fresh breath, which is why the breath freshener industry is worth billions of pounds every year. But apart from popping mints into our mouths and keeping a secret breath spray about our person, what else can we do to make sure fresh breath? In Essex, at Crofts Dental Practice, here are some tips.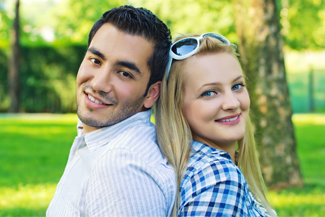 Clean, clean, clean
You can't have fresh breath if you don't have a good oral hygiene habit. The aim of this is to remove the bacteria that cause gum disease and bad breath.
You need to brush twice a day for 2 minutes with a good fluoride toothpaste. Most electric toothbrushes have a timer on them these days so you know when you have done your required 2 minutes. You also need to clean your tongue; scrapers are pretty cheap and widely available. Also, don't forget to floss once a day to remove trapped food and plaque.
Also, see the hygienist twice a year for a deep clean. You can't get at all the plaque yourself so you need to see the hygienist to help remove stubborn tartar.
Tonsil stones
Did you know that you can get tonsil stones? These are made of hardened bacteria and mucus, and they smell bad. You can use a water flosser to get rid of debris before it hardens into a stone, or you can gently remove stones with a dampened cotton wool swab. You can prevent tonsil stones by gargling with warm salt water.
Are you drinking enough water?
If you don't drink enough water, or suffer from a dry mouth, then this can easily lead to bad breath. You need a good supply of saliva to clean away debris and bacteria from your mouth. Make sure you are drinking enough water to keep a steady supply of saliva available.