In recent years, many adults have been turning to orthodontics for straightening their teeth and improving their smile. There are a number of reasons for this  – they may have had not access to teeth straightening treatment when they were young, or their teeth started to shift later on in life.
Whatever the reason, never before have there been so many teeth straightening treatments available. This is particularly important for image-conscious adults who are reluctant to wear traditional braces due to aesthetic concerns. With advancements in orthodontics, you have many options that will fit in with your current lifestyle. Our experienced dentists at Crofts Dental Practice in Essex, will help you decide which one is best for you.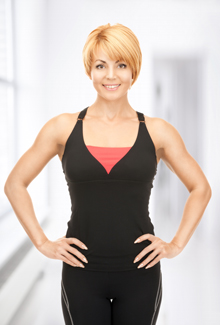 Invisalign
Invisalign is an innovative treatment that helps straighten your teeth without metal brackets and wires. Instead, it used a series of transparent, plastic, removable aligners that help move your teeth into their right position over a specific period of time. Invisalign aligners are custom-made with the aid of 3D technology that helps your dentist predict tooth movements and monitor your overall progress. Throughout the treatment, you will go through a series of removable aligners that have to be changed every two weeks or so. Since they are made of smooth plastic, the aligners are comfortable to wear and fit snugly over your teeth and gums, allowing you to eat your favourite foods and clean your teeth as you normally would.
Lingual braces
Lingual braces are just like metal braces, except that they are installed on the back side of the teeth, opposite the tongue. This way they are not visible when you smile. Lingual braces are made of high-quality titanium wires and brackets which are custom-made to fit each individual teeth. They are very discreet and they can fix a number of different orthodontic problems including complex issues.
Six Month Smiles
As their name suggests, treatment with Six Month Smiles braces last only six months. Unlike regular braces, Six Month Smiles braces use tooth-coloured, fixed nickel titanium wires, which move the front teeth quickly and safely. They are ideal for people who want to straighten their teeth in preparation for a special occasion.